The Schooner Sara B Co-op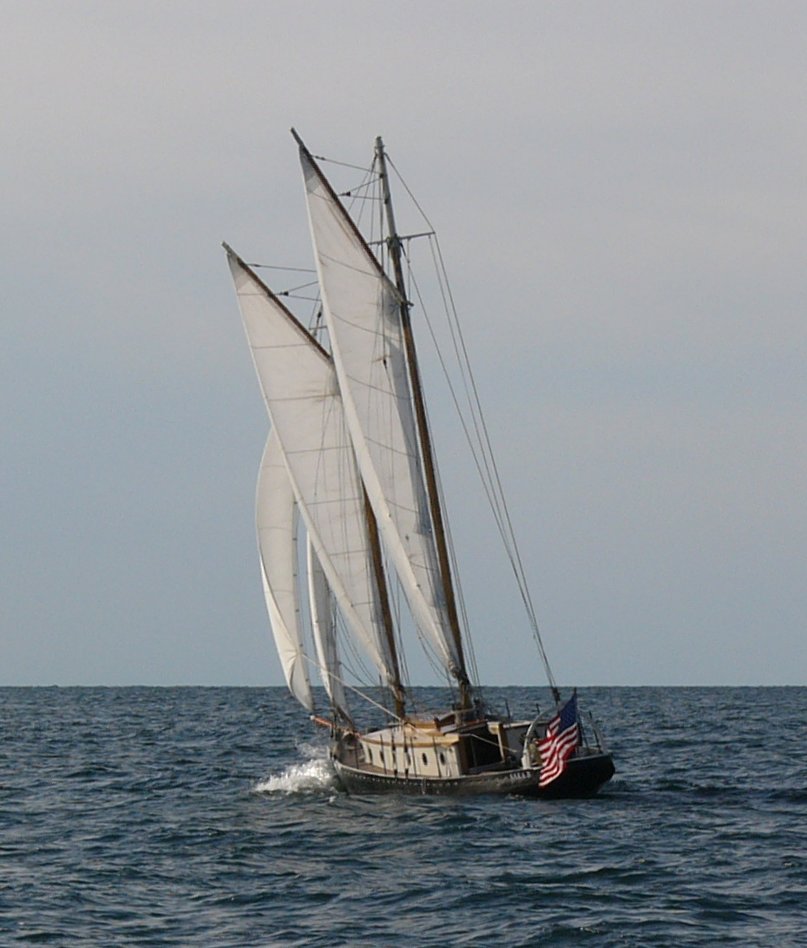 In the fall of 2004, Chris and Susan Gateley acquired the schooner Sara B, built in the early 1950's in Nova Scotia by an apprenticeship school. She is 47' overall, 38' on deck. She was built as a yacht but very much in the traditional style and construction of the Tancook fishing schooners of the early 1900's. She's a looker.



But being a somewhat elderly wooden boat she is in need of continual attention and care to keep ahead of the unique demands of entropy that apply to such boats. Since the owners are only two and with limits to their time, energy, and funds Sara B is calling for HELP! The owners wonder: Are there people who might be willing to help out in return for the opportunity to be involved in a special boat?

The only way to find out is to try, so the Sara B Co-op was formed

This is set up as a limited liability company that provides a framework for a continually growing and changing group involved in and supporting Sara B. In return for contributions to the Co-op, a percentage of membership interest is issued that entitles the holder to involvement in managing the Co-op and, more importantly, to sailing and enjoying Sara B. Contributions can be either financial or work performed maintaining, repairing and improving Sara B.



Some entitlements and benefits
Participation in planning all aspects of Sara B including maintenance, repair, improvements, sailing schedules, and her future.
An open invitation to visit Sara B and day-sail on her. If, in the future, the demand should require limiting crew size it will be based on a members entitlement proportion combined with the amount of past use. All sailing trips must include at least one crew member designated "qualified" by the Managers. This designation will be based on sailing skills, familiarity with Sara B, etc.
An invitation to crew on Sara B for overnight cruises which may be just a weekend but also longer cruises to Canada and other destinations. This invitation could likewise become subject to demand limitations as above.
Within reason and subject to the consensus of other crew-members, an invitation to bring friends and relatives. Children are especially welcome.
Complete access to the Co-op financial records.
Voting rights regarding major decisions (minor decisions are made by the Managers).
Voting rights to annually elect new Managers.
The Co-op is legally The Schooner Sara B, LLC. See the Operating Agreement for details but membership represents legal ownership of the LLC. When the LLC is terminated and Sara B is sold (no time soon hopefully!) equity is distributed among members proportional to their interest. (However, this should in no way be considered an investment - you will almost certainly get back less, financially, than you put in.)



How percentage of membership interest is determined


Annually an accounting is made of the past years contributions. The percentage of membership interest given to each contributor is ultimately decided by the Managers. But in nearly all cases it is determined as follows:

An example The current company value is $20,000 and the total contributions for the year were $2,000. For a person who contributed $400 of the $2000, her membership interest would be $400/($20000+$2000) or 1.8% For an existing member whose interest was 10%, her new membership interest is 10% * ($20000/$22000) or 9.1% If this existing member made the $400 contribution her new interest is 9.1% + 1.8% or 10.9%

1. Given the current value of the company (C) and the value of all contributions for the year (Y).

2. Current membership interests are reduced by multiplying by C/(C+Y).

3. For new contributions the membership interest received is equal to the contribution value divided by (C+Y).

The value of work contributed is currently based on a flat $15/hour regardless of the skill level. This may be adjusted in the future and in special cases the Managers may apply a different rate. The value of the company as of 1/1/2007 is $20,000. Following the annual contribution accounting, a new value will be determined by the Managers to be used the following year.

The entitlement of a member is proportional to membership interest. As other members make ongoing contributions, this proportion will continually shrink over time unless the member makes additional contributions (financial or in the way of work).



Member obligations


There really are no obligations on becoming a member. You can be involved as little or as much as you wish. The Co-op and Sara B are supported by continuing additional contributions. If you wish to maintain your entitlement proportion you can continue to contribute. Otherwise your proportion will continue to shrink. If you membership interest becomes less than 1% you will be removed as a member of the Co-op (however your percentage will remain on record and be added to any future contributions).



Management structure


Annually the members will elect two Managers. This number may increase in the future. The Managers will deal with the day to day operation of the Co-op and make decisions regarding work to be done, purchases to make, etc., that don't exceed $1000 in value. Major decisions will be decided by full membership vote.

The following positions will be appointed by the Managers. It's not required these positions are held by Managers but they generally will be. One person may hold more than one position.

Ship's Purser

Will

be the point of contact to for making purchases, keeping track of supplies, etc. Will be responsible for the Co-op's financial records and filing requirements.

Ship Keeper Will be the point of contact for determining work to be done on Sara B and suggesting or approving job assignments.

Sail Master Will keep track of the sailing schedule and resolve potential crew conflicts. The person a member should contact about going sailing.

The Sara B website (http://sarab.brownroad.com) has a members-only area that will be used extensively for financial record-keeping, work progress, and scheduling.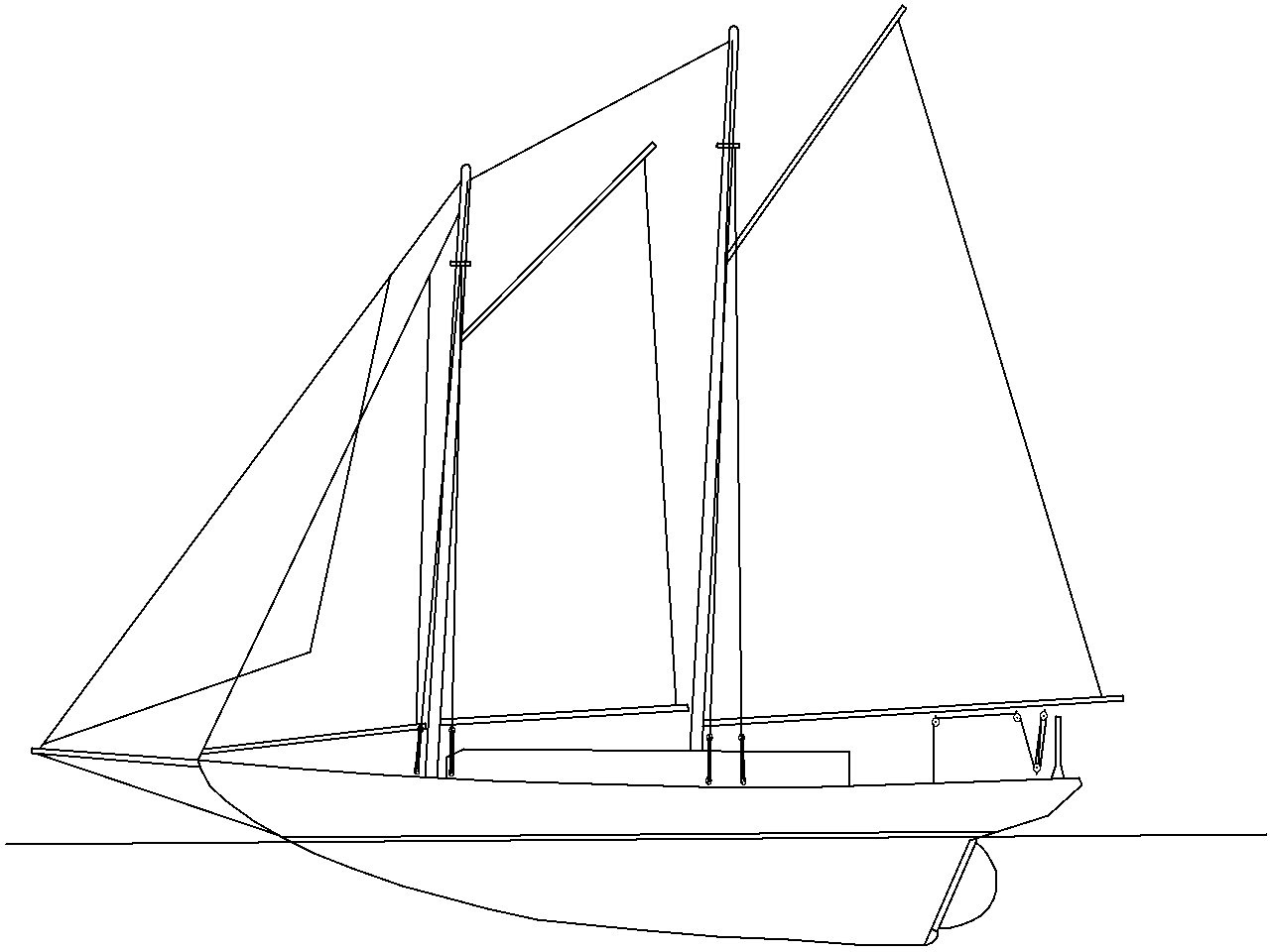 If you are interested in becoming involved with and contributing to the Schooner Sara B please email sarab@brownroad.com or contact Susan or Chris at (315) 594-1906 or (315) 594-1206.


We'd very much like to hear from you!




For more information and history of Sara B, visit her website at http://sarab.brownroad.com





Sara B Projects as of April 1, 2007


After two years of trying to get the caulked-seam deck watertight we decided canvassing the deck would be the prudent thing to do at this time. The less than 100% condition of the deck planks and beams made it unlikely we'll ever keep the drips out otherwise. It's reversible so should time, energy, and money become available we might try again with a major deck replacement job.
Finish removing deck hardware and bowsprit
Make 4 new knees to support arch (which has been removed)
Finish deck refastening, excavate and fill soft areas
Cut and set new deck planks (some 7 or 8 have been removed)
Fill, fair, and sand deck
Lay and paint canvas
Install trim pieces
Re-install deck fittings and arch
Other tasks
Re-caulk topsides
Paint topsides
Caulk bottom as needed and paint
Re-bed rudder shaft blocks as needed
Assess plank ends forward at waterline
Install new head, refurbish sea-cock
Remove cockpit drain thru-hulls and close off holes (the theory being this is better than the current frozen gate valves)
Install temperature gauge for engine, move gauges to cockpit
Post launch tasks
Load lead ballast
Set up rigging
Bend on sails
Load equipment
Ongoing projects, some of which can be done while she's afloat, include:
The "temporary" cabin-top canvas patch job of '06 should be done with a proper renewal
Re-do the present plywood and lumberyard pine interior
Craft a happy soundproof well-ventilated home for her old diesel
And, of course, another never-ending project that always needs help is keeping the checking account in the black!